Millions from the Mind
Alan R. Tripp
About the Author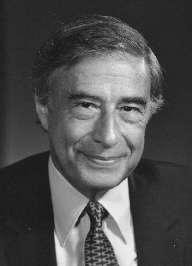 © 1980 Yousuf Karsh
Alan R. Tripp has been an inventor and a business man who commercialized other people's inventions. He has also been a songwriter, a broadcaster, and an advertising executive and is currently a non-fiction writer and an advisor to inventors. Mr. Tripp has also served on the Emerging Company Investment Committee of the Ben Franklin Technology Partnership of Philadelphia.
As founder and president of New York-based Product Resources International, Alan worked for 22 years with individual inventors and small laboratories to develop their discoveries and inventions into business opportunities. The commercialization efforts were specifically tailored to each inventor and invention and included start-up companies, licensing (sometimes to multiple licensees), and joint ventures.
A few of the invention commercializations Alan was involved in are the RCA RecorDrama Album, one of his own inventions; Mighty Milk (the first low-fat, high protein, vitamin added dairy product), which he assisted in creating and marketing for Abbotts Dairy and Fairmount Foods; Os-Cal Chewable Calcium tablets, a Marion Laboratories product; and the Endless Pool, with a running current that lets you "swim in place." Those stories and more, and, of course, the lessons learned, are documented as first-hand accounts in the pages of this book.
"Millions..." Pages
---
Main Menu
---